Välkommen!
Our hope is that our monthly newsletter will give you a small taste of Swedish culture as well as peak your interest in our inn as well as the town of Lindsborg, Kansas.
Enjoy Bedtime Stories' 8th edition!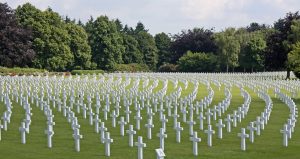 This month we celebrate Memorial Day and remember all those who have given their lives so that we can live freely in a country that is like none other. We are also grateful for anyone who has served The United States of America whether in the military or as a first responder.  THANK YOU!
Swedish word of the month – mor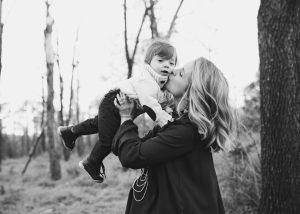 "Mor" means "mother" in Swedish.  This month on Sunday, May 8, is Mother's Day. The staff and owners at Dröm Sött Inn want to give our appreciation and say thank you to all moms. We hope you take a moment to celebrate all the mothers in your life. Contact the inn to purchase a gift certificate for that special mother you would like to thank!
Have you heard of the Midnight Sun?
What is the Midnight Sun? This is when the sun never sets in Sweden. This phenomenon starts in May and goes through mid-July. Imagine waking up in the middle of the night and seeing the sun? This can really confuse the sleep rhythm of travelers whose bodies are not used to light at night, but what a unique experience! Here, you can learn more about Midnight Sun. One of the most popular Midnight Sun festivals is Midsummer's Day. Midsummer's Day celebration is June 11 in Lindsborg. It is typically the 3rd weekend of June so plan on that if you want to travel to Sweden for it. However, Little Sweden, USA is the perfect place to celebrate this year! More about Midsummer's Day will be in the June newsletter but NOW is the time to book your room at Dröm Sött Inn for the weekend of June 10-12!  Check out the continuous countdown for Lindsborg's celebration here.
Bedtime Stalling Tactics…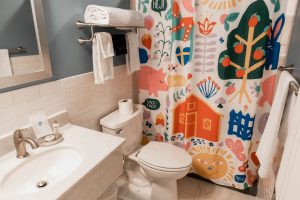 Yes, there are still more fun shower curtains to share!
This shower curtain is fun, colorful, and sure to set the tone of your entire bathroom. Don't forget to check out the selection of shower curtains for purchase in the butik next time you stay here.
Look forward to seeing you soon at Dröm Sött Inn! Make plans now to get your Swedish experience in Lindsborg, Kansas. Book now… Little Sweden, USA awaits!