Välkommen!
It's time for the Midsummers Festival!
If you are new to Lindsborg or Swedish traditions, our hope is that this Dröm Sött Inn newsletter will help you get familiar with some of the fun Swedish traditions that are kept alive in the town of Lindsborg, Kansas. Keep reading to learn about a fun tradition that will be celebrated June 10-12. This is a perfect time to come and visit (and stay with us!) as it is the Midsummers Festival.
Enjoy Bedtime Stories' 9th edition!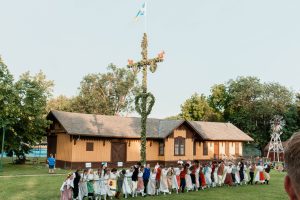 Midsummers Events:
5K run or 2 mile walk

Food and Craft demonstrations

Kubb Tournament

(what is this?)

Entertainment downtown

Raising of the maypole

Here

is the full calendar of events
Are you asking yourself, "What is Midsummer?" It is the time when Swedes welcome in the season of summer and the midnight sun. As you can imagine, it is very cold for a very long period of time in Sweden. Swedes are ready to play outdoors and enjoy the outside weather. What better way to welcome it than with a festival? Lindsborg has an entire website dedicated to the Midsummer's Festival. Check it out here.
Have you ever wondered what else you can do at Dröm Sött Inn besides getting a restful night's sleep and shower with charming shower curtains?
Here are a couple of ideas: First, each morning you get breakfast. Either one in the dining room or a "To Go" breakfast. Pictured below is the Swedish breakfast option. For those that don't want pickled herring and beets for breakfast, we also offer an American option each day as well. Second, after dinner, grab your travel companions and enjoy your complimentary glass of wine while you play a game of cards in the one and only "Wine Shelter". If there is a movie or ball game you'd like to watch while in the shelter, just log in to whatever streaming service you have and watch the tv that is down there too! Here is a picture of recent guests playing music and cards while enjoying a glass of wine.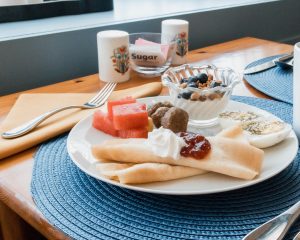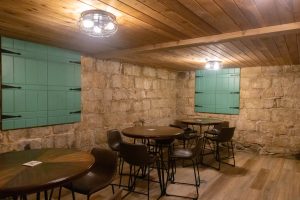 Bedtime Stalling Tactics…Look at this lovely shower curtain!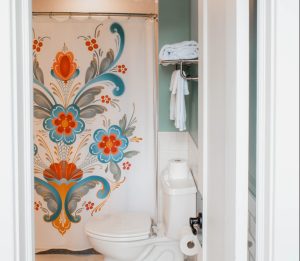 A recent guest, who is a true Swede and lived in Sweden many years of her life, took this picture of the shower curtain in her king bedroom and shared it with us. She loved all the authentic Swedish touches in the inn. We want you to love them too. Please send us any pictures you have taken by responding to this email with pictures attached that we can either use in the newsletter or on Facebook. We'd love to highlight guests' favorite things!